The Editorial Hub Ltd provides efficient management of the peer-review process and associated administration to support journal editors, editorial boards, authors and reviewers.
With expertise in submission-to-publication processes and software, we offer trusted editorial assistant and managing editor services to clients across the UK, Europe, North America and Australasia.
We provide an expert and efficient service, ranging from peer-review support, through peer-review management, to managing editor support. We also offer bespoke project services, copy-editing and proofreading. We can take on work at very short notice, and provide short-term and longer-term cover as well as a permanent service.
About us
To deliver the highest-quality service, we have established a loyal network of skilled and experienced editorial managers. With expertise across science, technology, engineering and medicine, as well as arts, humanities and languages, our freelancers are matched to the specific needs of each client and project. Drawing on our fantastic resources, we offer exceptional editorial support and seamless cover as required.
An established provider of peer-review services
Experienced in submission systems including ScholarOne, Editorial Manager, Open Journal Systems, eJournalPress, epress, AllenTrack, and ReView, our knowledgeable team helps editors, authors and reviewers to efficiently navigate the publishing process. Outsourcing editorial administration to us is cost-efficient; you pay for the services you need when you need them, and all time is accountable.
In need of editorial assistance?
Our experienced and skilled team is available to support you on an ongoing basis as well as for shorter periods to cover planned or unplanned absence. We provide a continuous and expert service, stretching from the most administrative of tasks, through complete management of the peer-review process, right up to managing editor support. We also provide bespoke editorial project support and copy-editing and proofreading services. 
Clients
Our team's commitment to proactive working, problem-solving and attention to detail has resulted in many long-standing clients. We now provide peer-review coordination and editorial administration for around 200 journals and projects. Recognised for being responsive, efficient and proactive, we take pride in driving up editorial standards.
News & Insight
To read all our news stories, encompassing company information and updates, case studies, industry news and events reports, visit our blog page.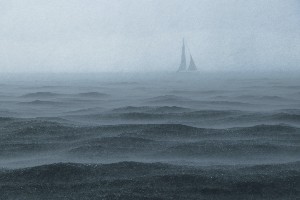 On the 7th September 2023, the COPE Forum took place, discussing peer review models and examining the current threats to the systems and challenges faced by all parties involved. Peer review has long been the cornerstone of scholarly publishing, serving as a quality...
read more